Daily Programs

By Night / Everyday / 0500 GMT to 0900 GMT - A nice music mix, from low to medium tempo. Morena FM was the first station in Brazil to broadcast live during all morning, 2:00 to 6:00 local time. Other stations considered an "audience graveyard". We call it "lots of people that need a good radio to listen to".

Jornal da Bahia / Mon to Fri / 1100 GMT to 1200 GMT - A news program and talk show that covers everything that happens in Bahia state, hosted by former Salvador Mayor Mario Kertesz.

A La Carte / Mon to Fri / 1500 GMT to 1700 GMT - In Brazil it goes live during our lunch time. It's a two-hour program featuring only brazilian music from our finest artists.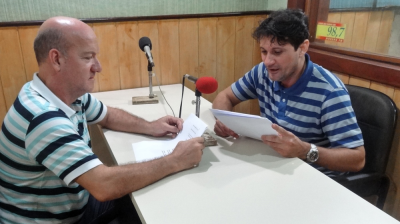 Jornal das Sete / Mon to Fri / 21h45 GMT to 2200 GMT - J7 was the first news program in brazilian FM to produce its own news, since 1991. It covers the South of Bahia, the region where we're located.

Clube da Morena / Mon to Fri / 2000 GMT to 2145 GMT - Everyday we gather the most requested songs from our listeners and promote them here.
Weekly programs
Jazz & Blues / Monday, 2300 GMT - It's the only blues/soul/jazz programa in Bahia, featuring great masters and new artists, classics and new music.


Mesa de Bar / Monday, 0100 GMT - The kind of brazilian music that play a lot in bars and shows, mostly from the 80's, 90's and 00's.

Trem das Oito / Tuesday, 2300 GMT - The current brazilian hits and new music, including still to be known artists.

Só Brasil / Tuesday, 0100 GMT - A broad mix of brazilian genres, from pop to rock, from bossa nova to forro, from reggae to dance and axe.

Memória BR / Wednesday, 2300 GMT - Only flash-backs from brazilian music, featuring all the songs that were a great success in the past.

Rock Brasilis / Wednesday, 0100 GMT - The best from brazilian rock, from old hits to new songs, from pop-rock to hard and metal.

Raiz Brasileira / Thursday, 2300 GMT - A program featuring the best of Samba, the original genre from Brasil.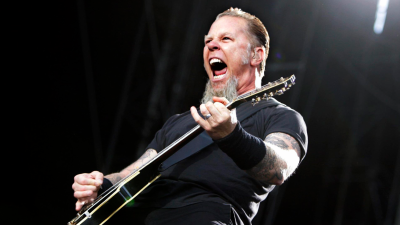 Max Metal / Thursday, 0100 GMT - One of the most famous Morena's programs, it shows the best of rock, from pop-rock to metal, from new releases to all-time classics.

Expresso 98 / Friday, 2300 GMT - The 90's were very special for Morena FM. We went 100% digital, ahead of everybody else in Brazil and Expresso 98 was the first 100% digital program in Brazil. So we keep an entire show devoted to that decade.

Hot Mix / Friday, 0100 GMT - A great success since 1991, it features dance in its many forms, from tecno to house, along with some classics from the 80's and 90's.

Onda 98 / Saturday and Sunday / 1200 GMT to 1500 GMT - Our region has sunshine and high temperature most of the year, so we provide the better soundtrack for the pool, the beach and outdoor activities.

Pop DJ / Saturday, 2000 GMT to 2200 GMT) - The leading dance show in brazilian radio, hosted by DJ Robert Andare.

Lendas do Rock / Sunday, 2000 GMT - The only Classic Rock program in Brazil, full of legends like Pink Floyd, Uriah Heep, UFO, Black Sabbath, Led Zeppelin, Genesis, Rolling Stones, Red Hot Chili Peppers, Guns 'n Roses...

In Concert / Sunday, 2200 GMT - An one-hour special featuring the work of a great brazilian or international artist. Sometimes we highlight a specific and important album.

Memory / Sunday, 0100 GMT - Only flash-backs from the 70's to the 00's. Only great hits.
Non-music programs
Mesa Pra 2 / Wednesday, 1800 GMT - Journalist Marcel Leal hosts this talk show, interviewing authorities, artists, politicians, CEOs and everybody else with good humor and a leisure pace.

Papo Universitário / Qui, 16h (2100 GMT) - Papo Universitário (University Talks) is produced by a group of Communication students from Unime University. They talk about campus life, career, courses, events, seminars, books and everything related.
Online only
Every station in Brazil has to broadcast an official one-hour program called A Voz do Brasil, all at the same time (19h local / 22 GMT on weekdays), but this obligation does not extend to the streaming. So, Morena FM devised a way to broadcast a different content online during this hour.


On Mondays it broadcasts Putumayo World Music Hour, hosted by Rosalie Howarth and Dan Storper. The show takes listeners on a weekly journey through the music of many different cultures. ​PWMH episodes include a blend of music from well-known artists and exceptional, underexposed international artists.
On Tuesdays, Jazz & Blues; on Wednesdays Lendas do Rock and on Thursdays we have Allegro, the best of classical music (as in Mozart), like you never heard before.

Every Friday, at 19h00 local time or 2200 GMT, Morena FM presents The Eurovision Show. Hosted by Simon Harding, celebrating the music of Eurovision past and present, featuring annual winners, famous past entrants, new music, other great songs from Eurovision's six decade history, the latest news from the Song Contest World and guest interviews.

Saturdays, at 22h00 local time or 0100 GMT, Morena FM presents US Top 20, the world's #1 weekly Top 20 countdown show, directly from Los Angeles, CA. The show is hosted by singer, songwriter, and record producer Al Walser, a Grammy® winner.


Morena FM is a commercial radio station in Itabuna, Bahia, Brazil. It was the first station in South America to only use digital music and commercials, back in 1991. It started broadcasting online in 1998, 24/7, and gathered a broad international audience, even featuring only shows spoken in Portuguese.
In 2021, Morena FM started a new plan, to give online listeners English spoken programs as well. It starts now with The Eurovision Show and the US Top 20 Show, but we'll launch other shows along this year.